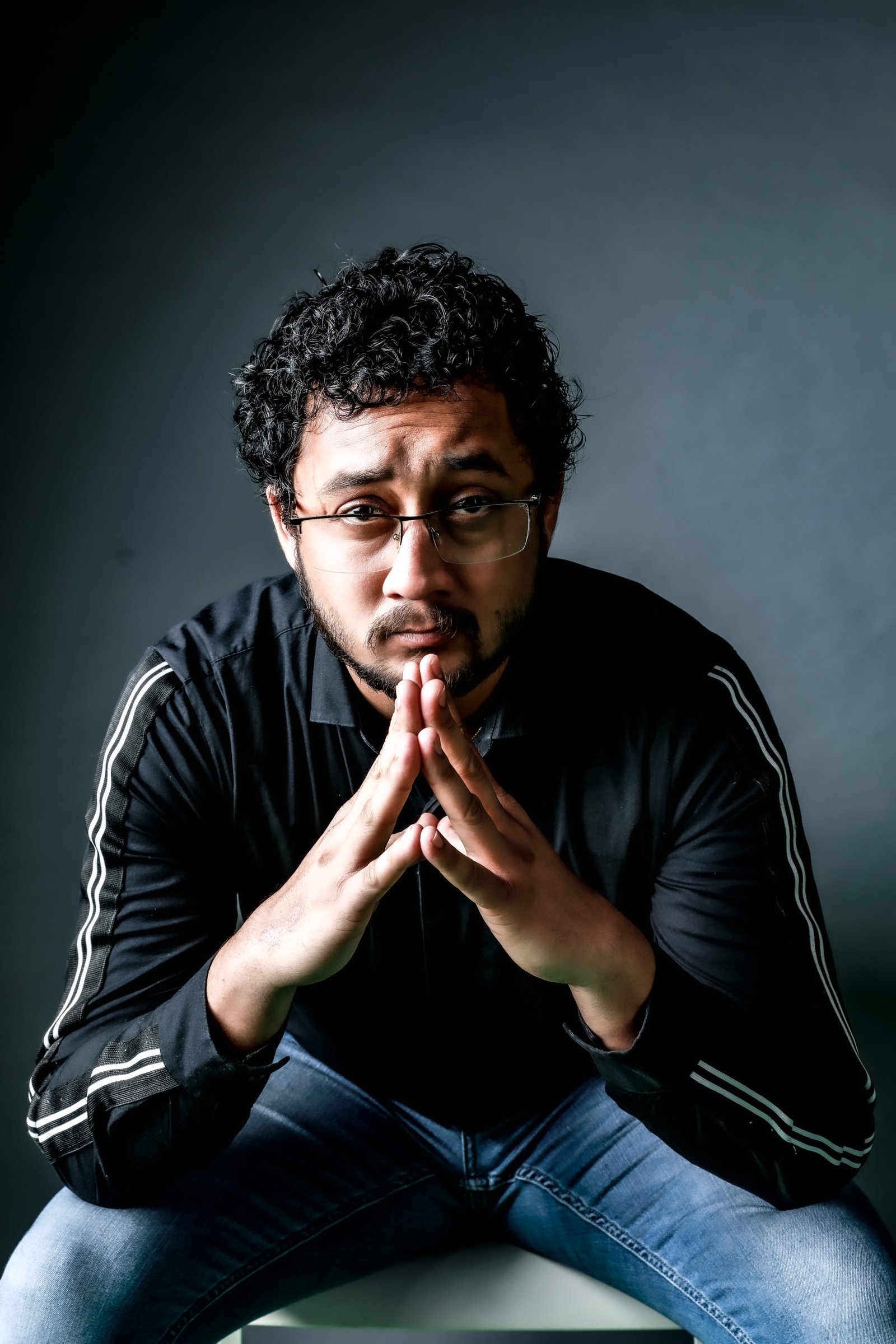 About Nigel Quadros
It is his idea of fun to use over 35 smart phones to stay abreast of latest Android developments.
Nigel Quadros was born in Goa and raised in Dubai, United Arab Emirates. At the age of 19, he started his first online business after saving up enough money working as a freelancer designing websites. He was always into technology and that led him into web development, design and programming.
He founded AndroGuru.com, the most comprehensive portal on Android technology, news and reviews, with pocket money saved over the years, at the age of 19. It is his idea of fun to use over 35 smart phones to stay abreast of latest Android developments.

His parents were worried that he was way too sorted out for a teenager, but also immensely proud when, as the Editor-in-Chief of AndroGuru, he was able to put Goa on the global technology map as a panelist at AnDevCon (Android Developers Conference), one of the largest international Android conference held at Boston in July 2015.

Today, AndroGuru continues to grow and he continues to learn, and share his knowledge on digital marketing to help bloggers and businesses build real brands and scale up their revenues.

It's human nature to find equilibrium, settle down, and resist change. Most clients' teams fall into the trap of conventional owing to this human nature. He is known to be wired a bit differently as his ideas are unconventional and always aimed at change.

From enabling India's largest Android community to dabbling in YouTube videos to creating ace digital marketing strategies for top Fortune 500 companies, SME's and startups widely across the Middle East, he believes that success follows relentless hard-work.

With your will, some luck and lots of hard work, he can help you build your multi-million dollar brand through content that will share his experience over the years, insights he developed working closely with established brands and struggling startups and lessons learnt from mistakes he made along the way, and those of others.
I worked with Nigel at his growth stage and have seen a remarkable desire to learn, grow and continuously seeking alternative creative solutions. He has grow tremendously during this period and worked hard in being a team player and most importantly never stoped to learn and self improve. I wish him all the best in his future endeavors.
I have known Nigel personally and I am also using his services & skills for various aspects. Nigel who is a creative, enterprising & focused individual is very knowledgeable / 'hands-on' on today's digital marketing tools and strategies, which are increasingly being explored by leading organizations for their business development and growth. He has been developing, implementing and managing marketing campaigns that promote companies and their products/services. He plays a major role in enhancing brand awareness within the digital space as well as driving website traffic and acquiring leads/customers.
Nigel is a first class pro with passion and understanding . I would not hesitate to recommend this fine gentleman and scholar.
I worked closely with Nigel on many projects within the Marketing and Entertainment industry. He was a key player who has the creative, stamina and energy to handle any project. His exceptional work under stress and handling different projects speaks for themselves. He helped the company online and perfectly placed the company as industry leader. Everyone loved working with Nigel. It will be a great pleasure to work with Nigel again.
I worked with Nigel closely on a huge and very important project with a tough deadlines.Nigel was always in control of his work, a very dedicated team member and available at all the time. Nigel is a great asset for any organization and he maintain calm regardless of work pressure and he is famous with his positive attitude and smile.I wish Nigel all the best and it was a pleasure working with him.